Welcome to Faith On Campus!
The college years are some of the most formative of life.  But they can also be some of the most challenging to navigate well. God is calling women and men from around the world to step-up and walk alongside these future leaders during their critical college years!
This site was created from a desire to promote conversations, share resources, find encouragement and explore the life and soul care of those of us who serve in this key missional field.
I invite YOU to be a part of shaping the conversation that happens here at Faith On Campus!
I will personally try to contribute to the conversation 2-4 times a week [during the work week] and I hope you'll share your thoughts with me and any others that happen to stop by.  I believe that the conversation grows increasingly rich and robust as more and more choose to join in!
A little about me:
My name is Guy Chmieleski (pronounced: Shim-a-less-key) and I am a husband, a father of five beautiful kids and a follower of Jesus Christ.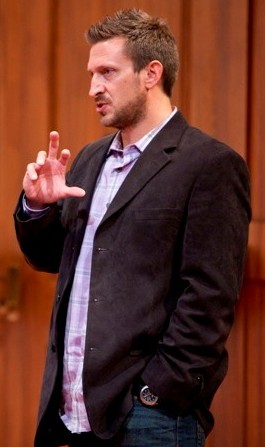 I am the author of Shaping Their Future: Mentoring Students Through Their Formative College Years (Seedbed Publishing, Feb. 2013) and CAMPUS gODS: Exposing the Idols That Can Derail Your Present and Destroy Your Future (Seedbed Publishing, Oct. 2013).
I have been the University Minister at Belmont University since 2005, and have previously served in campus ministry on the campuses of Palm Beach Atlantic University (97-01); Asbury University (01-04); and Pepperdine University (04-05).
I've earned a bachelor degree in Youth Ministry from Bethel University (1997), a Master of Arts in Ministry (2000), and a Doctor of Ministry with an emphasis in spiritual formation and leadership development from George Fox Evangelical Seminary (2005).
If you have any questions, want to connect, or would like to talk with me about speaking at an upcoming event you can send me an email at guy(dot)chmieleski@gmail(dot)com.
Thanks again for stopping by!